©psychic visions by lauren 2016
You must be 18 years or older to use these services,
any information you receive from Lauren or via this website is for spiritual and inspirational purposes only and is not intended to, nor should it ever, take the place of any legal, financial, psychological advice, or any
other professional advice, results may vary from person to person
Call Today
to schedule an appointment.


With Psychic Vision I am dedicated to partnering with people
who are looking to improve their health and well being. A
balanced life helps you in all aspects of your life.

Chakra Balancing
Chakras are Entry Gates of the Aura.
When our chakras are aligned properly
with the universal flow of energy our lives
become harmonious and joyful. We are in
perfect health, and our love and passion for
life becomes renewed.
I have the experience
and knowledge to help
you balance your chakras
and restore the balance
in your life
Thoughts and feeling are
active, alive forces that work
to push, pull and clarify
whatever you are bringing
into your life. Disturbances
in your aura are caused by negative thoughts
and feelings that weaken your protection and
invite unwanted influence. over your life.
With my natural gifts
and experience I can help
you heal any problem that
has manifested in your life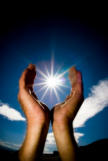 Spiritual Cleansing
Purging, and clearing out your aura

• Your relationships
• Your physical being
• Your spiritual alignment
• Your mental development
• Your job
• Your finances
I can help you set goals in
every area of your life
What does life balance
really mean? What would a
balanced life look like to us?
And most importantly, how do
we go about achieving it in the
midst of our crazy schedules?
I am here to help and
show you how great
your life can be.
Best Psychic Readings in DFW